Snuggle Buggle was featured in a two part series on
Arlena's Garden Wise for a Fall wedding.
"We asked Snuggle Buggle to provide us with some soft, warm custom embroidered blankets for the guests to use during the ceremony and take home after. Snuggle Buggle embroidered the bride and grooms name and date of the wedding on the blankets. We rolled the blankets up nicely and placed them in baskets along the isle. They were just enough to keep the chill off."
- Garden Wise with Arlena
Blankets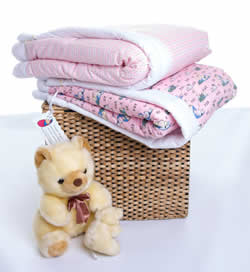 "I came down stairs this morning and saw the blanket and I LOVE IT. I am so happy with it I can not even tell you how happy I am with it.
So although I did not gush about how great it was last night I am gushing now. It is so soft I wanted to stay home, turn the air on and sit under the really soft blanket today instead of going to work.
Thank You SO much for the Wonderful blanket. I am sure I will treasure it for years to come.
Thank you again and again and again,
Jamie C."
"Snuggle Buggle made a beautiful fall blanket for my good friends that were recently married. I explained to Michelle that this couple enjoyed the outdoors, which included camping, skiing, hiking and outdoor sporting events. Michelle spent a great deal of time with me brainstorming ideas for fabric. She went to the fabric store and emailed me pictures of fabric swatches. She helped me to choose something that was appropriate for a wedding, for the fall season, and something both a man and woman would like to use. Michelle carefully matched the embroidery color and put their names and wedding date on the blanket. She did a beautiful job and shipped it to me in plenty of time before the wedding. The happy couple loved the blanket and the idea that it was such a special and personalized gift! Thanks Michelle!"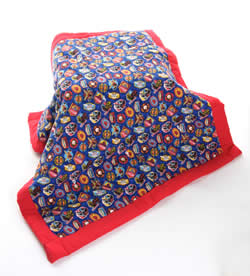 "A friend of ours gave my daughter one of your blankets when she was born 3 years ago - I absolutely loved it and still do!! "
Michele J
"I received a blanket as a gift for my baby. The blanket wears well after repeated washes and several years later I used the blanket for my second child. I like the variety of prints for the blankets. I feel I have an heirloom I can pass down to my grandchildren. Thanks!"
Mary G.

"I've ordered 44 blankets from you in the past six years. I thought that was pretty amazing. You really do have a great product. Keep up the great work!!
Your friend and favorite customer, Kim"

Banners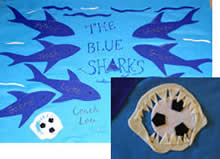 "The Giants banner is BEAUTIFUL!!!! Thank you SO much! It turned out great! You really need to make these for other teams, too. You are so talented!!!
My sister-in-law loved the blanket, too!"
Allison R.
"I think you are very talented and all the parents loved the Angels soccer banner you made for Katie's team."
Gail H.
"I think the Galaxy banner came out great. It's getting lots of compliments. Thanks for doing such a nice job!"
Mary H.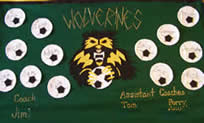 "You are awesome! The Sharks banner looks so good, I think we may win the prize during the banner parade!"
Michele P.